Features
Here's what to look for in your robotic pool cleaner.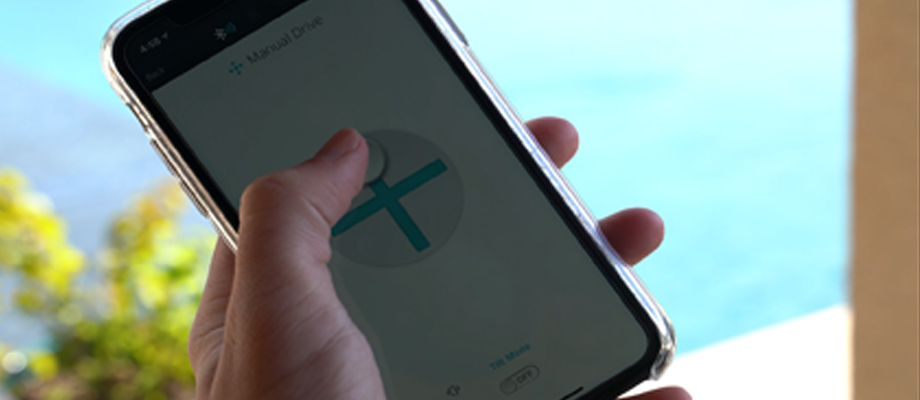 myDolphin Plus App
Unlock the Full Potential of your Dolphin Pool Robot
Tweet
---
The myDolphin Plus app is a recent addition from Maytronics in the past few years. With the previous app being the myDolphin app, the myDolphin Plus app expands greatly on the user interface, technology, and connectivity. However, the app's features can vary across the robots, as some Dolphins will have advanced features like remote control, advanced scheduling, cleaning history in more. We'll break down why you want it, setting it up, how it can help you as a pool owner, if the cleaner you want has the right features and if it is worth the premium.
Who is the myDolphin Plus App for?
If you love the lastest technology, you'll 100% want the myDolphin plus app in your next Maytronics pool robot. It is an extremely easy to use app and has some benefits you may want if you're a tech nerd like us. One of the biggest gripes about the app, is that all robots don't include all features, and Maytronics isn't very clear on which robot has which feature? Luckily, we've tested nearly all Maytronics Dolphin robotic pool cleaners, so can help share.
Find and read all our Dolphin cleaner (and more!) reviews and comparisons.
Features
Basic vs Advanced Scheduling
Not all robots are built the same. Like we touched on earlier, certain robots only have basic scheduling, which only allows you to schedule the robot every 24 hrs, 48 hrs, or 72 hrs. While this isn't the end of the world, once you've used a cleaner with their Advanced Scheduling, you won't want to go back. Cleaners such as the Dolphin Nautilus CC Plus Wi-Fi, only use the basic scheduling.
Now if you want to be able to schedule your robot every Tuesday at 5pm and Saturday at 2pm, the Advanced Scheduling enables you to do that. It is a subtle difference, but the extra control is something that goes a long way. This would be found in cleaners such as the Dolphin Sigma.
Remote Control
Everyone wants to be able to control their robot right? Whether you want to direct the pool robot to a pile of leaves or want your kids to be able to play with it, the remote control feature is a super nice addition. I found myself using it a ton, and you likely will too.
Cleaning History
A personal favorite of mine: cleaning history. Certain Dolphin robots will actually track their cleaning history. This tells you stats such as distanced coverage, gallons filtered, killowatts saved, and so much more right in the app.
This added feature isn't the most useful, but it is a super nice touch from Maytronics that I love to see. But sadly, it is only going to be avaliable on the more advanced models.
Hey Siri - Voice Control
"Hey Siri, Turn on my Dolphin Robot". I found myself using this a lot more than I thought I would. It is a nice, quirky feature that was never on my radar, but I thought it was extremely common to use. You can customize the phrase however you want. Luckily, this is a feature found on almost all of the Dolphin robots with the myDolphin Plus App.
How to Setup the myDolphin Plus app?
It is super simple. Just follow these steps:
Plug in Power Supply and place the robot in the water
Download the myDolphin Plus app from the app store
Open the app and the robot should prompt you to connect
Follow the instructions and you're good to go!
Is it worth the upgrade?
Well, it depends. If you value an app and being able to connect from anywhere, than this is for you. However, if the Dolphin doesn't have the myDolphin Plus app, but has a programmable power supply, a lot of the features of scheduling can be found there. The standard programmable power supply will be able to do the basic scheduling, such as every 24 hrs, 48 hrs, and 72 hrs.
You'll really want to make sure your Dolphin cleaner comes with the features listed above, as popular units such as the Dolphin Nautilus CC Plus Wi-Fi won't have features such as remote control, advanced scheduling, and cleaning history - which is highly disappointing, especially since they don't advertise it. So be careful when selecting a cleaner.
We love the Dolphin Sigma. It has the advanced scheduling, manual control, and cleaning history all avaliable in its app. If you want to read more on the Dolphin Siga's app, you can read more direct from Maytronics website. These are features you'll want if you decide you want the myDolphin Plus app!
Which Dolphin robots include the myDolphin Plus App?
Here are all the current Maytronics Dolphins that include the myDolphin Plus app:
Can't decide? Make sure to read our Top 5 Robotic Pool Cleaners for 2023 where you can find all our best robotic pool cleaner picks!
Find and read reviews on all of the top robotic pool cleaners here.
Want to learn how to take care of your pool?
Find top how-to's, guides, and more about taking care of your swimming pool.
Read More Pool Tips