Poolside
Advice, how-to's, tips & tricks, and everything pool related.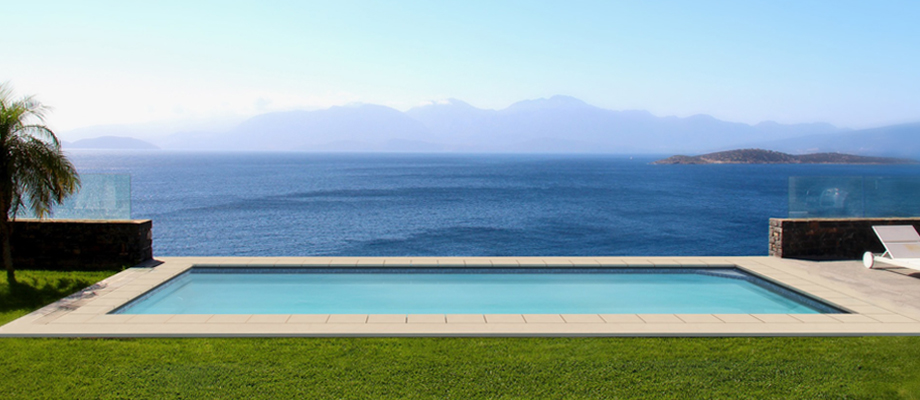 Best Robotic Pool Cleaners for Inground Vinyl Pools
Cleaning your pool clean be tough. Find the best robot for your vinyl pool.
Tweet
---
A vinyl pool maintenance can be tedious, especially since some pool robots and vacuums can easily damage your swimming pool. So what is the best pool robot for a vinyl swimming pool? Luckily, we have reviewed and tested all the top robotic pool cleaners on the market. We not only want to share our findings on which pool robot is best for your vinyl pool, but also critical information on vinyl pool cleaning and maintenance. So let's break down the best pool robots for vinyl liner pools + our top tips for keeping your pool clean!
Best Robotic Pool Cleaner for In-Ground Pools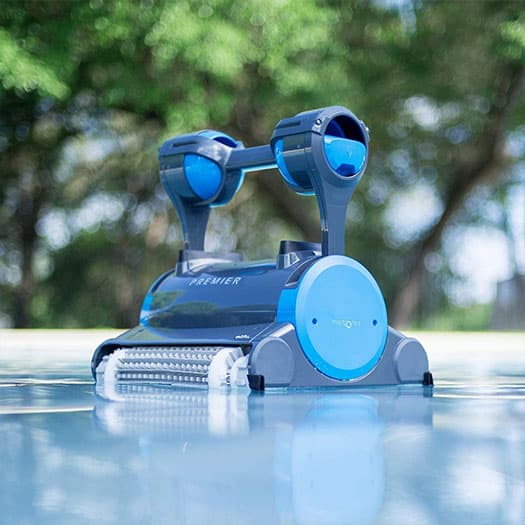 You just simply can't find a better value than the Premier. Right out of the box, the Dolphin Premier is ready to clean your entire pool - from the floors to the waterline. With Multi-Media and its 3 filter options (the only Dolphin with a leaf bag), the Premier can handle anything you throw at it.
Multi-Media - Most Filter Options of Any Dolphin Cleaner Included
Includes a Programmable Timer and Media-Alert, which let's you know when it is time to clean
Premier's Waterline Cleaning is a essential feature you need
Great for pools up to 50ft+ long
3 year warranty compared to most Dolphin's 2 year warranty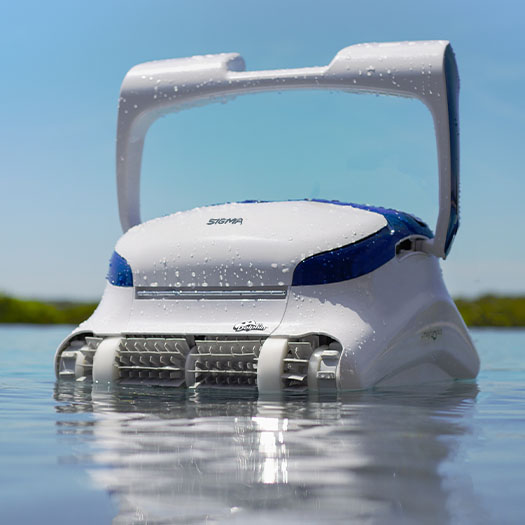 The best of the best. It's Quad Scrubbing brushes allow the Sigma to turn on a dime, cleaning your vinyl swimming pool like no other. With an Ultra-Fine filter, it can capture microscopic particles that may cloud your pool water. Also with its smartphone app, you can schedule and control the Dolphin Sigma from anywhere.
Smartphone App - Schedule cleanings, manually control, and more
2 filter options included
Elite Waterline Cleaning Performance
3 year warranty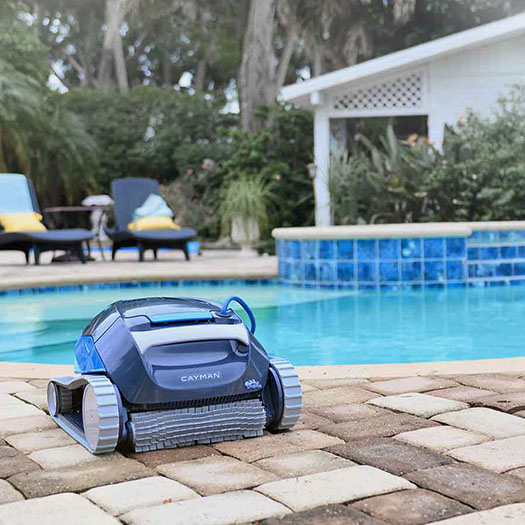 This is hands down the best robotic pool cleaner under $1000. The Cayman doesn't compromise performance. It is a great cleaner that get's it done for you, so you have more time to relax. With a programmable timer (also included in other robots), it is the entry level model option. It won't have all the bells and whistles, but it gets the job done - and done well.
Programmable Timer - Set the Cayman to automatically clean your pool
Easy to clean filter basket
2 Year Warranty
Why Choose a Robotic Pool Cleaner for Vinyl Pools?
Home pools are a great source of relaxation and fun, but maintaining their cleanliness can be time-consuming. Luckily, a robotic pool cleaner can take care of that for you. Despite common misconceptions that they may damage vinyl liners, current models are equipped with the safest and most efficient cleaning experience.
While a manual cleaner is an option, robotic pool cleaners have many automated functions that make life easier, such as handling different types of debris, having self-contained debris bags, powerful scrubbers, and even remote-controlled and programmable options. Investing in a robotic pool cleaner can save time and allow for more enjoyment of your pool.
Why are Pool Cleaners Different for Vinyl Pools?
There are many different types of pool cleaners available, but when it comes to vinyl pools, specific functions are required to protect the vinyl liner. Pool cleaners designed for rougher surfaces may have powerful cleaning functions that are not suitable for vinyl pools. When choosing a robotic pool cleaner, it is important to select one that is appropriate and designed to handle a more delicate surface such as a vinyl pool.
What to Consider Before Buying a Vinyl Pool Cleaner?
When selecting a robotic pool cleaner for your vinyl pool, consider the following factors:
Size of the Vinyl Pool: Choose a cleaner that is suitable for your pool size. A small pool does not require a strong and robust model, while a large pool won't be sufficiently cleaned with a smaller cleaner.
Price: Robotic pool cleaners come in a variety of prices, so choose a model that fits your budget. Warranty: Look for a cleaner with a reliable warranty to ensure a long and trusted relationship with your pool cleaner.
Customer Reviews: Read reviews from previous customers to make an informed decision. Luckily, we have thousands of customer reviews on each of our pool robot reviews from vinyl pool owners and dozens others.
How to Remove Stains from a Vinyl Pool Liner?
Vinyl pools may appear similar to tiled pools, but they have different requirements when it comes to cleaning, maintenance, and stains. The first step to removing stains from a vinyl pool liner is identifying the type of stain. There are two types of stains: organic and metal. Organic stains are usually caused by bacteria, dirt, and other organic substances, while metal stains are caused by metals such as pool equipment, ladders, and filtration systems. To remove stains, follow these steps:
Identify the source of the stain
Clear out large debris, such as leaves and bugs
Balance the pool's chemistry using a pool chemistry kit
Use a metal test kit if metal contamination is suspected
Shock the pool water with high doses of chlorine
Use a gentle scrubber to brush off the stains
Activate the robotic pool cleaner for a thorough cleaning process
So what's the best pool robot for vinyl pools?
Easily the Dolphin Sigma or Dolphin Premier.
If you're on a budget, the Dolphin Cayman is a great solution that also will cover your pool's walls and gets the job done super well.
Vinyl pool liners require maintenance and cleaning just like any other part of your pool. A robotic pool cleaner can handle their cleaning with care and save you time and hassle. Browse through the available robotic pool cleaners, select the best model for your pool, and enjoy a crystal-clear pool without the extra effort.
For more information on cleaning saltwater or fiberglass pools, or the best robotic pool cleaner for a pebble tec pool, check out our other articles.
Want to learn how to take care of your pool?
Find top how-to's, guides, and more about taking care of your swimming pool.
Read More Pool Tips