Poolside
Advice, how-to's, tips & tricks, and everything pool related.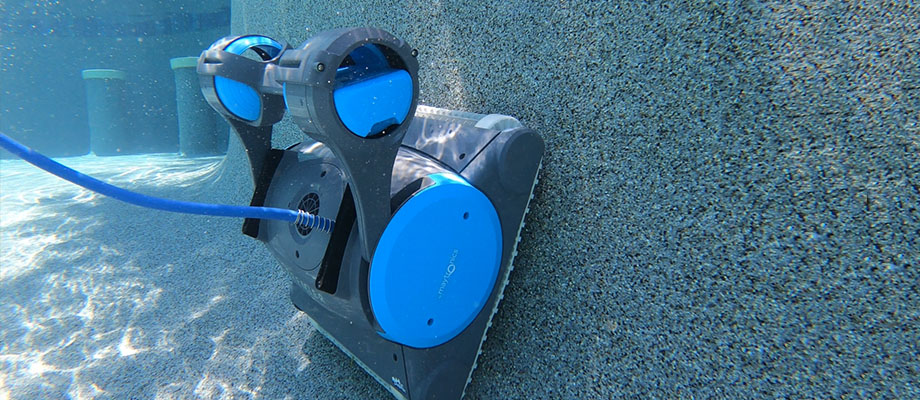 Robotic Pool Cleaner Essential Guide
Best Pool Robot Buying Guide for 2023
Tweet
---
The robotic pool cleaner market is growing rapidly as the market shifts away from inefficient technology improves. This has flooded pool owners with hundreds of options to choose from, often without much precedence as to what works and doesn't. With so many different looks, specifications, and features across the board, how do you know which robot is right for you? Not to worry – we'll help you find the best robotic pool cleaner for 2023.
Welcome to a quick crash course in robotic cleaner ownership. We'll walk you through the top 10 features for any robot, and we'll help you understand which ones are essential and which ones are nice to have. Buckle up– it's time to talk robots that like water.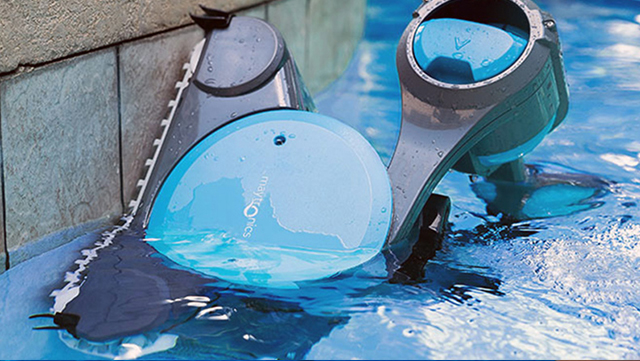 Some of these features are essential to owning the best robotic pool cleaner. Essential as in, why even have a pool robot if it doesn't have it? These are the traits that every cleaner should not only have, but execute well, too. Unfortunately some of the cheapest models you'll find on sites like Amazon are stripped down models. You'll notice some models drop important capabilities to lower the price by 20-30%. These units always have shorter warranties as well.
The 10 Features to Look For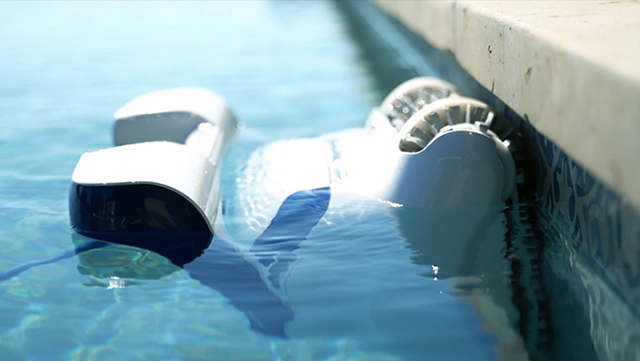 1. Multiple Filter Options
You absolutely want a robotic pool cleaner with different levels of filtration. The reason is you may want to capture super fine particles like algae. This fine debris will pass through basic filters. Look for robots that have at least two sets of filtration media. The regular filter is good for larger debris. But if you really want to polish the water or remove algae, you'll need something much finer than the typical level. Some people have asked us why not just run the ultrafine filters all the time? The reason is that ultrafine filters have a lower flow rate. So if you want to pick up acorns off the bottom of the pool, just swap in the regular filter to maximize the flow rate.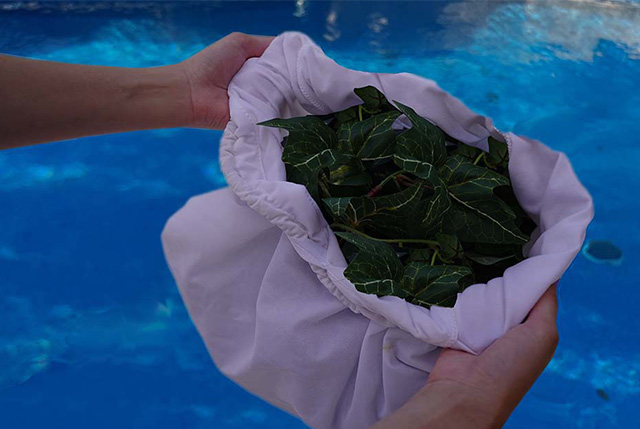 2. Tile and Waterline Scrubbing
All pool cleaners can clean the bottom of the pool. But only the best can clean the upper part of the wall where the water stops. You may have heard this problematic area referred to as the scum line. This area is known to harbor bacteria, algae, and biofilm. Around 90% of pool robots advertised as wall cleaning only clean the lower wall. They're simply not capable of reaching the upper wall and tile line.
You may have noticed rotating dual stabilizers on a few robots. It's not for looks. It's the secret to maintaining position on the upper pool wall. These premium pool robots attach to the wall and scrub, even with up to 40% of the robot above the water. The result is an engineering milestone and a whole new level of tile and waterline performance. Budget models will only clean pool floors and partial walls. When you invest just a bit more, you get a robot that will actually reach and scrub your waterline for you.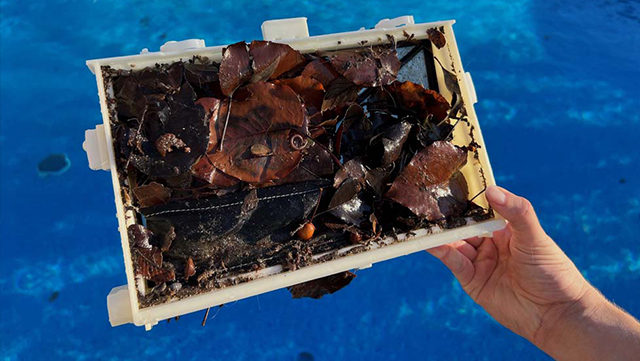 3. Be Careful of The Robot Marking Your Pool
One would think that color of pool the robot doesn't matter much. This is true, except for one color. Black. There have been reports of black pool robots leaving scuff marks on gunite swimming pool surfaces. The plaster is slightly abrasive and the black plastic is removed and deposited into the plaster surface. The solution is simple. Choose any color but black. It turns out that black-colored plastic gets the color from carbon black pigment. This seems to be the issue as scuff marks have not been reported on other colors such as grey, blue or white. Google "ruining brand new plaster - I'm livid is an understatement" to read about one verified purchase of a black robot.
4. 3 Year Warranty
A pool robot's warranty is a measure of confidence by the manufacturer. That's why if you find a budget machine with a shorter warranty. If you're investing in a quality robot, it'll have a longer warranty of 3 years. We're talking at least three years of full coverage. Pool robots work hard daily in harsh chemicals and weather, so don't take a chance on one without a strong warranty to back up your investment. Dolphin robotic pool cleaners tend to have the longest warranties.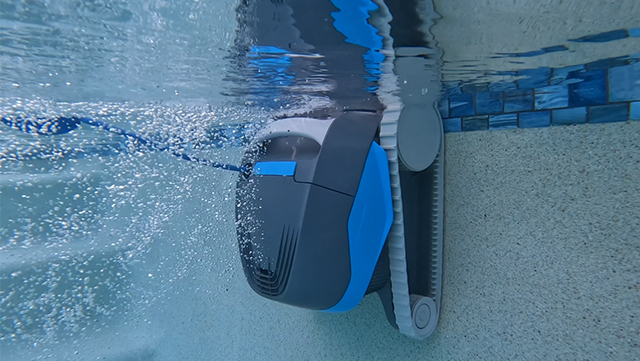 5. MultiMedia
What's even better than having 2 sets of filtration options? How about 3 or 4. There's only one Dolphin pool cleaner with this feature. MultiMedia is a Dolphin Premier exclusive feature. Premier includes Fine, Ultra Fine, and a Leaf Bag. In addition, you can get disposable filter bags so you can just toss 'em in the trash when you're done. You can even subscribe to a service to ship these monthly.
Robotic pool cleaners with multiple filter media let you customize your pool's cleaning job based on its needs that day. Use an ultra-fine filter to capture smaller particles, use a standard cartridge for a regular clean, use the oversized leaf bag after a storm, and perhaps disposable for the really dirty jobs.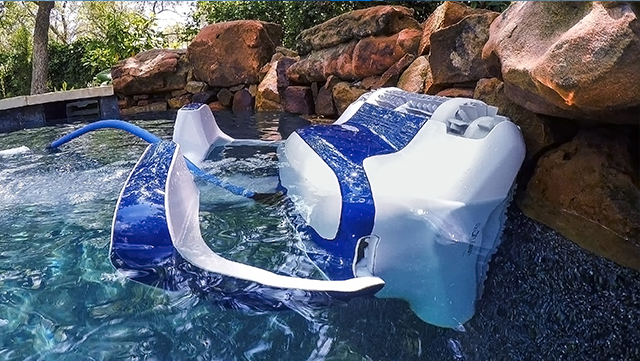 6. Weekly Timer
A weekly smart timer is a simple solution to the tedious task of manually starting and stopping your pool robot for every cleaning. However, you'll find it primarily on higher-end models. This is a short change by manufacturers, as even moderately priced pool robots in the $700 range should all have a programmable weekly timer. The timer especially comes in handy during pool season when your robot is cleaning more frequently – just set a schedule and let it do its thing.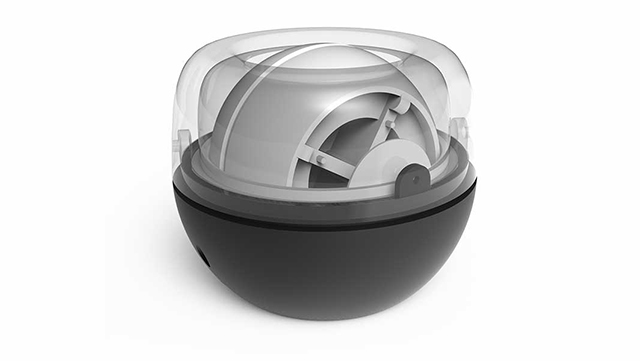 7. Be Cautious of Battery Robots.
You absolutely want an electric robotic pool cleaner with a cord. Even the best battery operated units just don't have enough power to clean a swimming pool for hours per day. The cord means the robot can use more motors. Generally 3-4 and often they are larger DC motors with more power. And with a cable, they can run as long as needed. The problem with battery power is that the small batteries on roots can only power them for 60-90 minutes. Then guess what? You have to fish the robot out of the pool and charge it. This isn't necessary with corded robot. The robot can automatically turn on each day, all by itself. Based on where battery units are at today, they defeat the purpose of an automatic pool robot.
8. Anti-Tangle Swivel
You absolutely want an automatic pool cleaner with a swivel. Ever tried to untangle 60 feet of knots from a power cord under the hot summer sun? It's awful, trust us. The anti-tangle swivel eliminates tension from building up in the cord as the robotic pool cleaner roams the pool, keeping tedious knots from forming. Plus, that kind of cord dexterity leads to more efficient cleaning. Dolphin pool cleaners were the first to have 360 degree swivels and they work very well.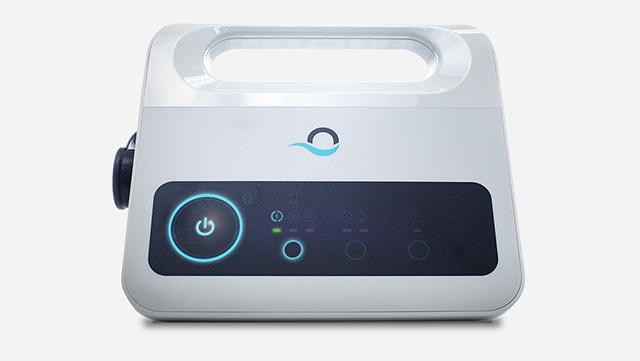 9. Gyroscopic Technology
Gyroscopic technology is fairly new. Not a lot of manufacturers are using gyros yet. Dolphin robotic pool cleaners that are fitted with a gyroscope on the interior of the robot are truly "smart." Gyroscopic sensors precisely control and monitor movements. That way, your pool cleaner won't wander aimlessly or waste time and energy cleaning the same spots repeatedly.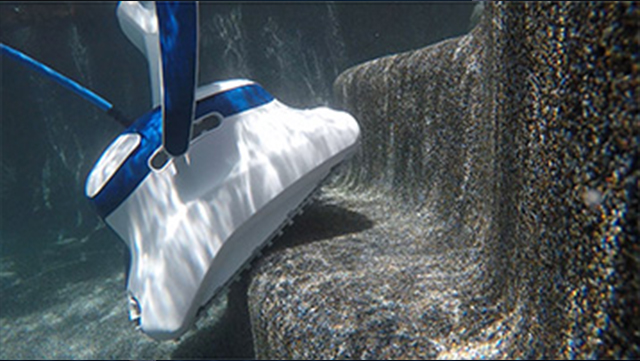 10. Commercial Grade Triple Motors
If you're looking for the best of the best, just buy what Commercial Pool operators use. A triple motor power house made by Dolphin robots that will withstand daily heavy use. Not only are there three onboard AC motors, they are larger than the motors found in consumer robots. Here's a secret tip not widely known. The Dolphin Wave 80 is a commercial unit that sells for $2400. You can have this same level of performance for $1,000 less with the identical platform Dolphin Sigma. In addition, you'll get a longer 3 year warranty (regular commercial units are limited to 2-year) and you'll get built in Wi-Fi with Smartphone App. The more power, the better the cleaning job. Robots with three commercial-grade motors are known to last longer and clean better, thanks to stronger suction and increased climbing ability. If you have a larger pool or one that is debris-prone, a robot with commercial grade power at a consumer price might be for you. Visit Dolphin Sigma page for more information.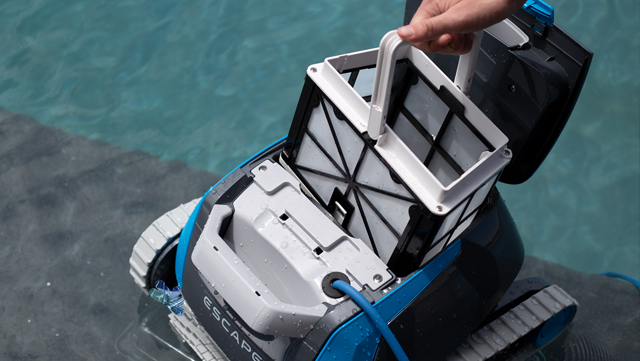 Avoid the Restocking Fee
There are a lot of robotic cleaner options on the market and not every robot will be perfect for your pool. There are plenty of sellers out there (on Amazon and off) that promise easy returns on a product for just about any reason at all. Knowing you get a refund makes it easier to move forward. But that doesn't mean you won't be hit with a fee. A number of online pool retailers charge "restocking fees" that that are often about 20 percent but can go higher. One unwitting buyer, who was told there would be a restocking fee if he returned a product, wrote to us about the practice. Many are sold on Amazon.com and almost nobody knows about the hidden disclosures. Buy with confidence and look for "No Restocking Fee".
Buying with Confidence
Few robotic pool cleaners will tick all of these boxes. You'll find a few that get really close and others that miss all of them. Three at the top of the list are: Dolphins Sigma, Dolphin Premier, and Dolphin Quantum. If you don't remember anything else, remember to avoid robots that are missing too many of these key features: waterline cleaning, multiple filtration options and 3 year warranty. Taking a deep dive into what's included and what's not when before you buy.
Next Step: Compare Head to Head
Compare Dolphin Sigma to Dolphin Premier
Compare Dolphin Sigma to Dolphin Quantum
Compare Dolphin Premier to Dolphin Quantum
Compare Dolphin Premier to Dolphin Nautilus CC Plus
Compare Dolphin Cayman to Dolphin Escape
Make sure to check out our full in-depth reviews as well!
With hundreds of reviews and compaprisons, we break down all the top pool robots so you don't have to! Read our Top 5 Robotic Pool Cleaners for 2023 here, as we break down the top robotic pool cleaners!
Want to learn how to take care of your pool?
Find top how-to's, guides, and more about taking care of your swimming pool.
Read More Pool Tips