Dolphin Sigma versus Dolphin Premier
Head-to-Head Review and Comparison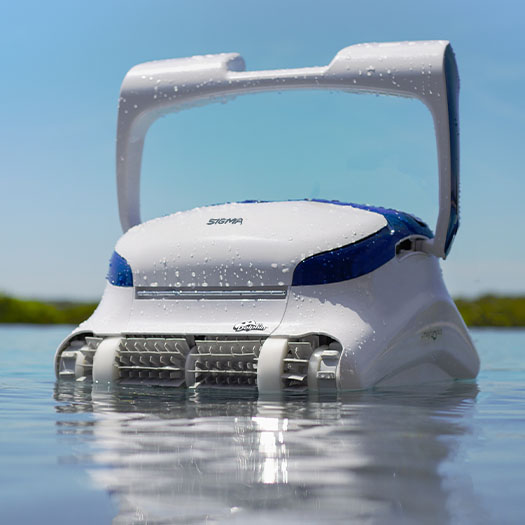 Dolphin Sigma Robotic Pool Cleaner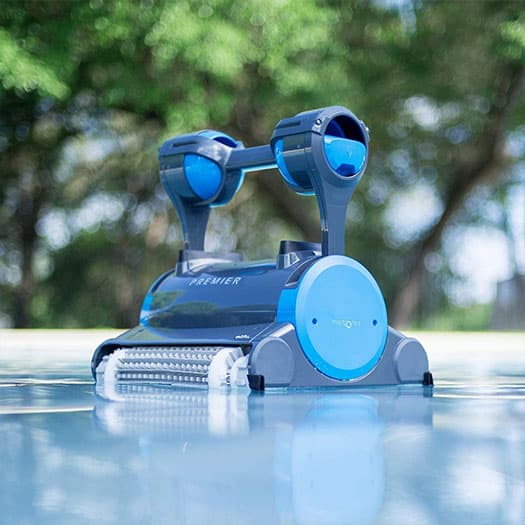 Dolphin Premier Robotic Pool Cleaner
Pool Type

In Ground

Waterline Cleaning

Tied

Filter

Tied

Coverage

Tied

User Experience

Tied

Warranty

Tied
Pool Type

In Ground

Waterline Cleaning

Filter

Coverage

User Experience

Warranty
Highs
Dolphin's Best Pool Robot Yet - More Features, More Filters, & More Power.
Most Advanced Dolphin Ever - Utilizes Gyroscope
Quad Scrubbing Brushes - 4X Cleaning Power
Lows
Pricey, but Fantastic Value
Highs
NanoFiltration - Premier's NanoFilters allow it to clean deeper than standard Dolphin pool robots
Lows
Pricey, but Fantastic Value
Head To Head Review & Anyalysis
Which is the better robot for your pool?
If you've been looking for a robotic pool cleaner, you likely have seen the Dolphin Premier and Dolphin Sigma pop up in your search. These are our two highest rated robotic pool cleaners. The Premier and Sigma share a lot of the top features you'll want such as waterline cleaning, a dual stabilizer, multiple filter options, 3 year warranty, and a programmable timer. The biggest differences are the number of filter options, a gyroscope, and the myDolphin Plus App. So let's break down and compare these two pool robots.
Filter Options
First, let's break down the filter options.
The Premier has Multi-Media, which allows the Dolphin Premier to swap between the 3 filter media options it includes in seconds. The Dolphin Premier's Multi-Media includes:
Oversized Leaf Bag
Ultra-fine Filter
Standard Cartridge Filter
The Dolphin Sigma on the other hand includes 2 filter options:
Ultra-fine Filter
Standard Cartridge Filter
While the Premier stands out in this category, it is great to have the Ultra-Fine filter, as Dolphin doesn't include it in most of its robotic pool cleaners. The big difference is the Premier's leaf bag.
Which is better for leaves?
I found myself using the Leaf Bag frequently, so if you have a lot of leaves, the Dolphin Premier is for you?
Which is better for algae?
Both the Dolphin Premier and Dolphin Sigma include an Ultra-Fine filter, so both are fantastic options if you want to clear up cloudy pool water or pickup microscopic debris.
Gyroscope and Quad Scrubbing Brushes
The Dolphin Sigma has the gyroscope and quad scrubbing brushes, giving it the edge when comparing it to the Dolphin Sigma. This allows Sigma to turn in place, something almost all other Maytronics robots cannot do - giving the Dolphin Sigma some extra maneuverability around obstacles such as stairs and ladders.
myDolphin Plus App
If you want a smartphone app to control your robot, the Dolphin Sigma is for you. The Sigma's app is honestly amazing. The Dolphin Sigma's app allows you to schedule the robot in 2 ways: Basic and Advanced Scheduling.
Advanced allows you to set each individual day of the week. You can program it to run at 5pm Friday and 10am Sunday - which is a super nice touch from Maytronics to add
Basic will allow you to schedule it to run every day, 2 days, or 3 days. This gives some flexibilty and honestly is fine for most people. This funtionality is what is also on the Dolphin Premier's Programmable Timer. The Premier does have Media-Alert, which the Sigma won't. This alerts you so that you know when it's time to clean Premier's filter. While I found it useful, the Dolphin Sigma will actually push a notification directly to your phone (even if you're away - thanks to it's Wi-Fi Connect Anywhere Technology), which I actually preferred to the Premier's Media-Alert.
Another cool feature is Sigma's remote control option via the app. While you can purchase a remote control for the Premier, the Dolphin Sigma can be controlled direct from your phone - a feature not found in all units with the myDolphin Plus smartphone app either. The Sigma even keeps track of your cleaning history and records stats like gallons filters, energy saved, and more, which is a great addition.
Price and Warranty
The Dolphin Premier is a little cheaper, so if you don't want the smartphone app or if you want the leaf bag, it is a little better of a value. But if you want the best of the best, the Dolphin Sigma is the way to go.
Both include a full 3 year warranty from Maytronics, which is a great touch as most Maytronics units are covered for 2 years.
Final Thoughts
Both are fantastic options for your pool. There isn't a clear cut winner, but it can be narrowed down to two big difference: A Leaf Bag or a Smartphone App.
The Dolphin Premier and Dolphin Sigma are two of Dolphin's best performing cleaners, so you're not settling there. With the larger commerical grade motors, they both will cover your whole pool - including the waterline. If it were my decision, I would go with the Dolphin Sigma because it's app is simply fantastic.
---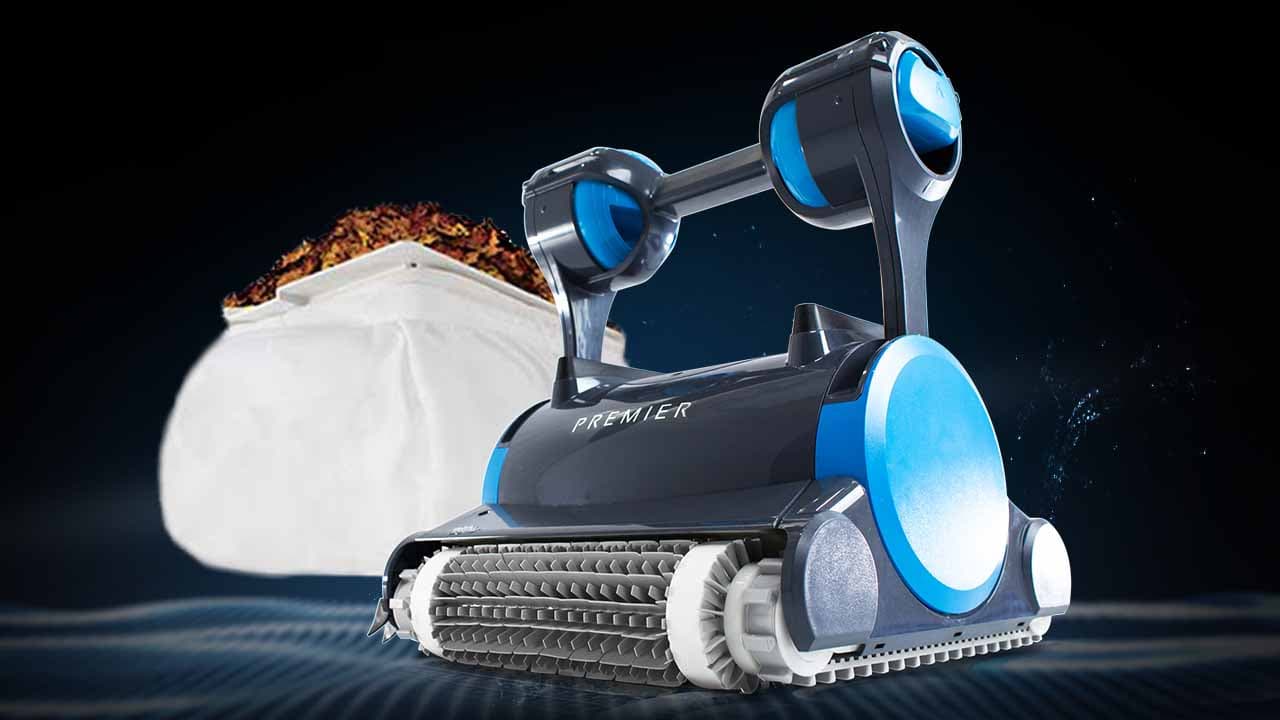 Oversized Leaf Bag
Highest Cleaning Capacity - Clean more than any other robot
Alongside Multi-Media™, the Oversized Leaf Bag sets the Dolphin Premier apart. Combine top-notch filtration ability, waterline cleaning, and the leaf bag, you can't get a much better clean than the Dolphin Premier.
Sigma
Premier
---
Media Alert™
Let's you know when is ready to be cleaned.
When is ready to be cleaned, it will let you know.
Sigma
Premier
---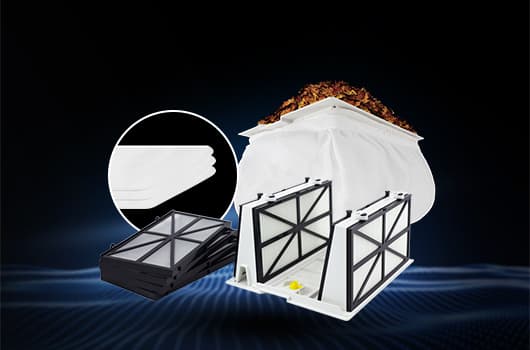 Multi-Media™
4 Filter Options. 1 Robot.
Briliantly, Dolphin gave the Premier what they call: Multi-Media™ Technology, which gives you the ability to swap between, not one, not two, but four different media types. This gives the ability to fine tune each clean. If you have a lot of leaves, use the Oversized Leaf Bag - Note: This is the only Maytronics unit with the Lead Bag! Struggle with cloudy water, use the NanoFilters.
Sigma
Premier
---
NanoFilters
Next Gen Filtration Captures More.
Introduced as a part of the Dolphin ProLine, high-tech, plated filters are able to capture microscopic algae, debris, sand, and more in your pool water - all while increasing water clarity. To use, just simply snap them in and your robot is ready. NanoFilters are a must have for any pool robot.
Sigma
Premier
---
Waterline / Tileline Cleaning
Clean where other robots can't.
90% of the bacteria in your pool is on the waterline. Don't get confused with robots that are "Wall Climbing". There is a big difference. Waterline cleaning means the actively scrubs and sticks to the waterline scrubbing away this problem area in the pool. It is a feature you don't want to miss.
Sigma
Premier
---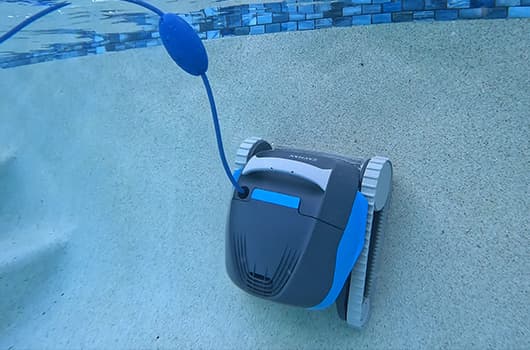 Wall Climbing
Provides floor and wall coverage
Wall climbing allows the robot to clean and climb the walls of your pool. However, don't get this confused with waterline cleaning. A robot without waterline cleaning will only clean the walls of your pool. It will miss the dirtest part of your pool, the waterline, where 90% of all algae and bacteria is in your pool. Make sure to check out waterline cleaning units here waterline cleaning robots
Sigma
Premier
---
SmartPhone App
Control the from anywhere.
With its SmartPhone App, you can schedule cleanings, manually control, and fine tune your .
Sigma
Premier
---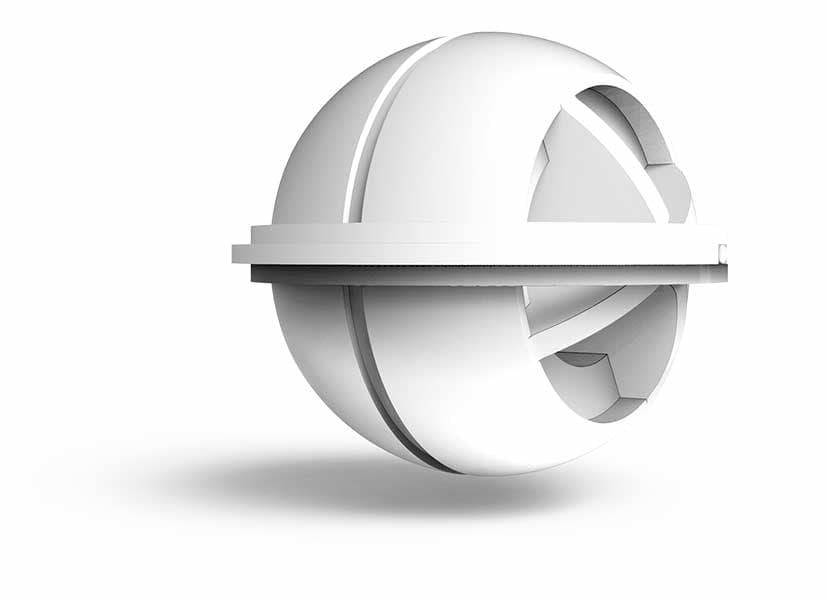 Gyroscope
Gyroscopic Sensors allow the to Navigate Your Pool With Ease
Gyroscopes detect the orientation of the robot by measuring linear acceleration and the angular rotational velocity. The advanced sensors monitor and control position, orientation, direction, and rotation. The 's gyroscope sensors provides constant, precise information to the microprocessor for more effective cleaning coverage, superior climbing and wall/waterline cleaning.
Sigma
Premier
---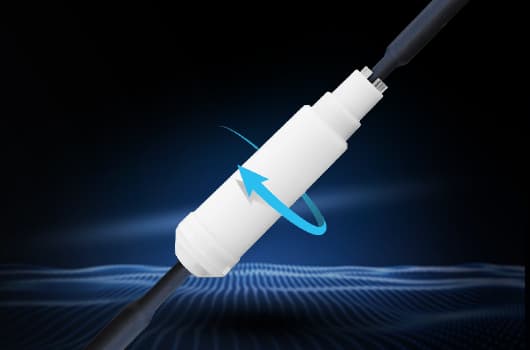 Anti-Tangle Swivel
No more tangled cords.
With an Anti-tangle Swivel, the can fully explore and clean your pool without ever getting stuck. The innovative design allows the robot to move freely 360 degrees around your pool, without ever knotting the cord.
Sigma
Premier
---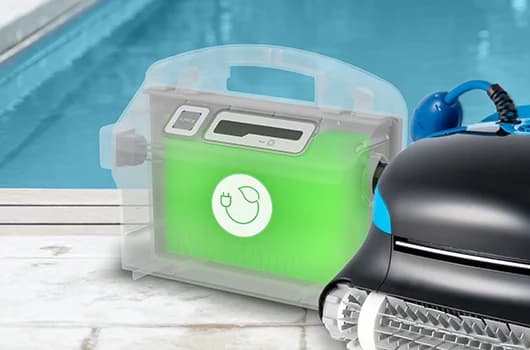 Ultra Efficient
Save Hundreds of Dollars Cleaning Your Pool a Year!
A robotic pool cleaner saves hundreds of dollars a year in energy when compared to pressure-side or suction-side cleaners. Powered by energy efficient DC motors, a robotic pool cleaner can be 90% more efficient than its pressure-side and suction-side counterparts.
Sigma
Premier
---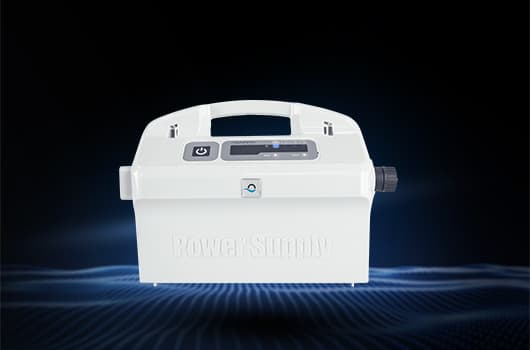 Plug and Play
Simply Plug in and start cleaning!
Set up has never been easier. No installation needed. is ready to go right out of the box. No extra pumps, plumbing, or anything else needed. Simply plug and start cleaning!
Sigma
Premier
---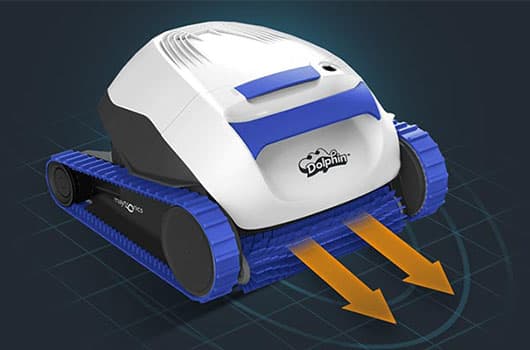 Precise Navigation
Navigate Any Obstacle
This technology ensures that the most effecient route is used to clean your pool floor. So smart, the system automatically navigates around obstacles and quickly returns to its route. You'll want to look for the SmartNav, as we found it performed best in our testing.
---
| | | |
| --- | --- | --- |
| Robot | Dolphin Sigma | Dolphin Premier |
| | | |
| --- | --- | --- |
| Pool Types | In Ground | In Ground |
| Pool Size | 50 ft | 50 ft |
| Pool Shape | Rectangle, Oval, or Freeform | Rectangle, Oval, or Freeform |
| Obstacles | Steps, Ladder, Drain Cover, Ledges, Pop-Ups | Steps, Ladder, Drain Cover, Ledges, Pop-Ups |
| Surface | Concrete, Plaster, Gunite, Pebble, Tile, Vinyl Liner, Fiberglass | Concrete, Plaster, Gunite, Pebble, Tile, Vinyl Liner, Fiberglass |
| | | |
| --- | --- | --- |
| Waterline Cleaning | Yes | Yes |
| Number of Filters Included | 2 | 3 |
| Filter Cleaning | Ultra-fine and Standard Filter Cartridge sets | Oversized Leaf Bag, Ultra-fine Cartridges, Standard Cartridges, & Optional Disposable Debris bag |
| Cleaning Coverage | Floor, Walls, Waterline | Floor, Walls, Waterline |
| Cleaning Cycle(s) | 2.5 hrs | 3 hrs |
| Number of Brushes | 4 | 2 |
Remote operation
Yes - Through App
Yes - Optional Physical Remote
WiFi / Bluetooth
WiFi: Yes
Bluetooth: Yes
WiFi: No
Bluetooth: No
Smartphone App
Yes
No
Automated Weekly Timer
Yes
Yes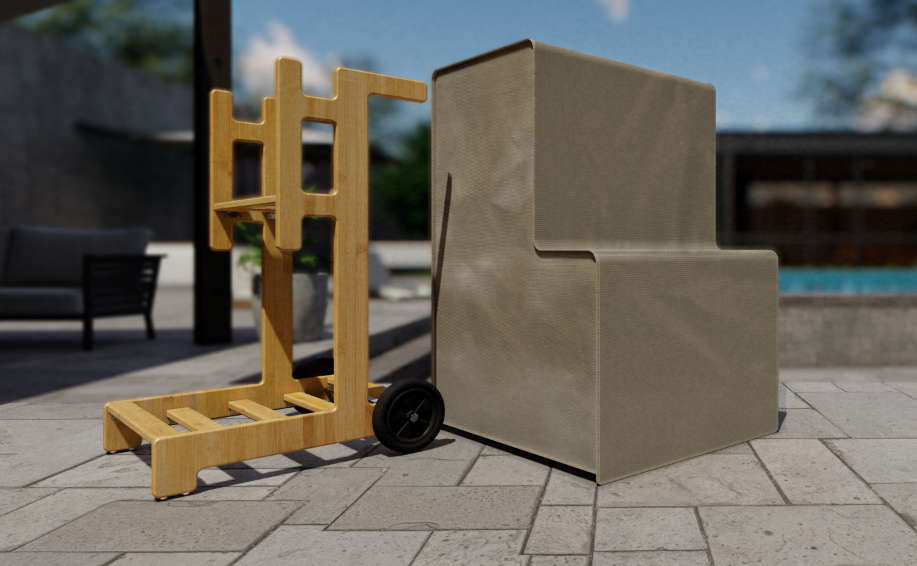 Terra Caddy
The Must-Have Accessory
Weather and UV-Resistant. Terra Caddy is the go-to Dolphin Caddy. Sealed and protected, the Terra Caddy is covered in a protect resin that cures to an extremely hard layer, making it resistant to scratches and weathering. The resin cures very hard, making it solvent-resistant and scratch-resistant. This level of protection makes the Terra Caddy stand up to rain, sunshine, termites, and more.
---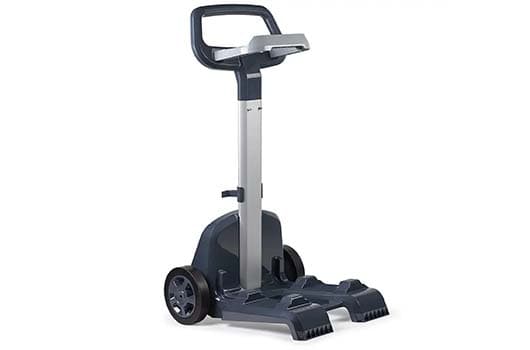 Dolphin Caddy
Easy Transport and Cheap
A robotic pool cleaner is an investment, so make sure to protect it. The Dolphin Universal Caddy is a solid caddy that gets the job done. Easily store and transport your robotic pool cleaner to keep it lasting for years to come.
---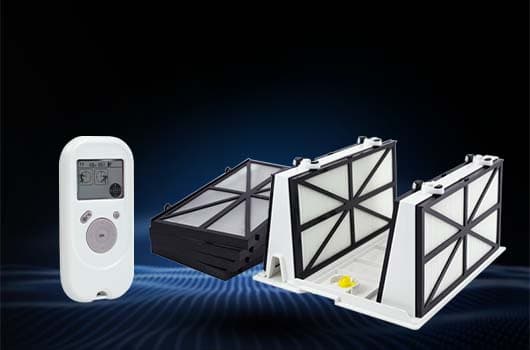 Replacement Parts
Need extra filters, replacement power supply, or new climbing rings?
Looking for replacement parts? Well, you've come to the right place. Shop all replacement parts for the and all other models.
Want to learn how to take care of your pool?
Find top how-to's, guides, and more about taking care of your swimming pool.
Read More Pool Tips